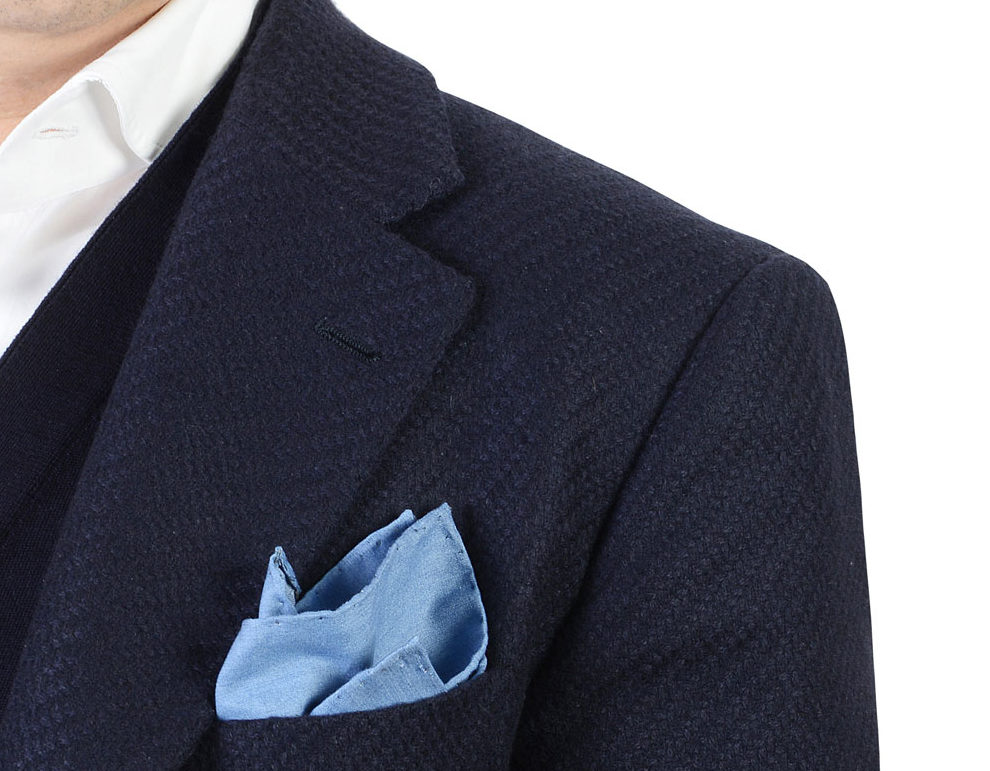 Inexplicably absent in the breast pocket of politicians and showbiz personalities, one could think it is only worn by people of the industry and style lovers. Nothing wronger: that pocket is there for a reason, which is not only to hold the sunglasses. Sufficient reason for social disapproval is surely to choose identically patterned pochette and tie. Elegance means "balance" and the trick is to find the right match between shirt, jacket, tie and pocket square as for the fabric and the pattern. For instance, a wool or cashmere pocket square is better with a tweed jacket just like a solid one is more advisable if combined with a striped shirt and a patterned tie. Fabrics range from silk, to wool and from cashmere to linen and cotton; measures are diverse, but 40x40cm, hand-rolled pocket squares have a particular charm.
           Regarding this mysterious accessory, a common and old doubt is about "how to wear it". The web is charged with photos of origami-shaped or ufo-shaped handkerchiefs and there are many ways of folding, but surely those stiff four peaks coming out of the breast pocket do not get on well with the so-loved and all-Italian sprezzatura.
           Whether it be squared, with two, three of four peaks outside, "rose-shaped", with just the center outside or with both center and peaks outside (the last one is very elegant), the best is to wear it with nonchalance. An old saying goes: "Elegance means forgetting what you are wearing". Wise words.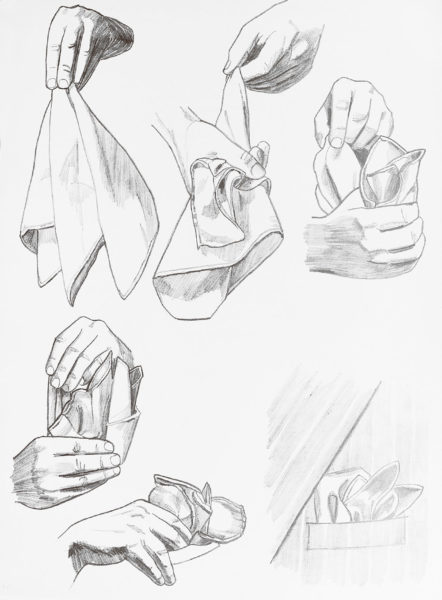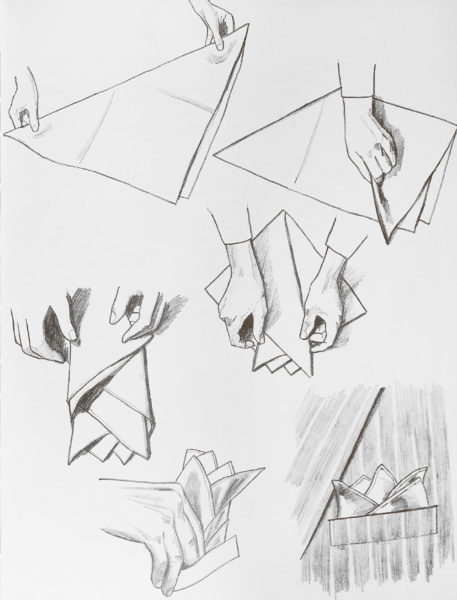 Written by Fabio Attanasio – author of the blog thebespokedudes.com