THE NEW FALL/WINTER 2020-21 COLLECTION
SPRING/SUMMER 2021 COLLECTION
THE ONLY AND UNIQUE LUXURY
SWISS MADE SHIRT

FUTURE NEEDS HERITAGE
PRODUCT PHILOSOPHY SINCE 1961

MY SHIRT
excellence is our standard, the finest shirt is our signature
B R U L I made to measure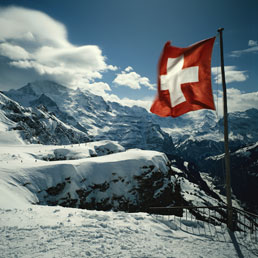 BRULI has been in the Ticino area since 1961. The history of this area is filled with a large presence of shirt makers. Its tradition of craftsmanship combines the style of Italian high fashion with the renowned precision of Swiss manufacturing.
Our company is 100% "Swiss-made". Design, production, study and research are all done in our Stabio headquarters. We have always believed in our work and never compromising on our high quality product, ever since our founding.
Direct, first person inspections and no middle-men when choosing our work processes and raw materials allow us to ensure the maximum perfection of our clothing. Customer satisfaction is our true mission and to achieve this we offer specific models in accordance with the tastes and needs of the end customer.
BRULI, TODAY AS ALWAYS, A SYNONYM FOR EXCELLENCE

PRODUCTION
Our production processes are based on authentic craftsmanship. Times change and new technologies come along but the difference, in our opinion, comes from the passion and precision that can only come from the human eye and hand. Therefore, we have always combined technology with skill.
Each piece is finely crafted, from the cutting of the fabric, to adding the details and trim and the thousand different factors that make the difference and create what we want, perfection.
MODERNITY AND TRADITION COMBINE TO GIVE THE SENSATION OF WEARING SOMETHING UNIQUE AND PERSONAL.

FABRICS
Fabrics are the basis of our work, the fundamental asset of our creations. Over the years, our continuous research has allowed us to create close relationships with our suppliers, ensuring continuous quality. This is how a white shirt, made out of high quality fabric, takes on a whole new meaning.
We buy from small weavers, all of them in Switzerland and Italy. Our relationships with small and mid-sized business allow us the opportunity to have the best fabrics, and have exclusive material and designs for our BRULI collection. The fabric is the core of our shirts and is also how we give our customers something that is pleasingly perfect.
THE PLEASURE OF REFINEMENT FOR A PERSONAL STYLE BY